Skip Navigation
Website Accessibility
Tomo Ibolic Revo Surfboard (Special Order)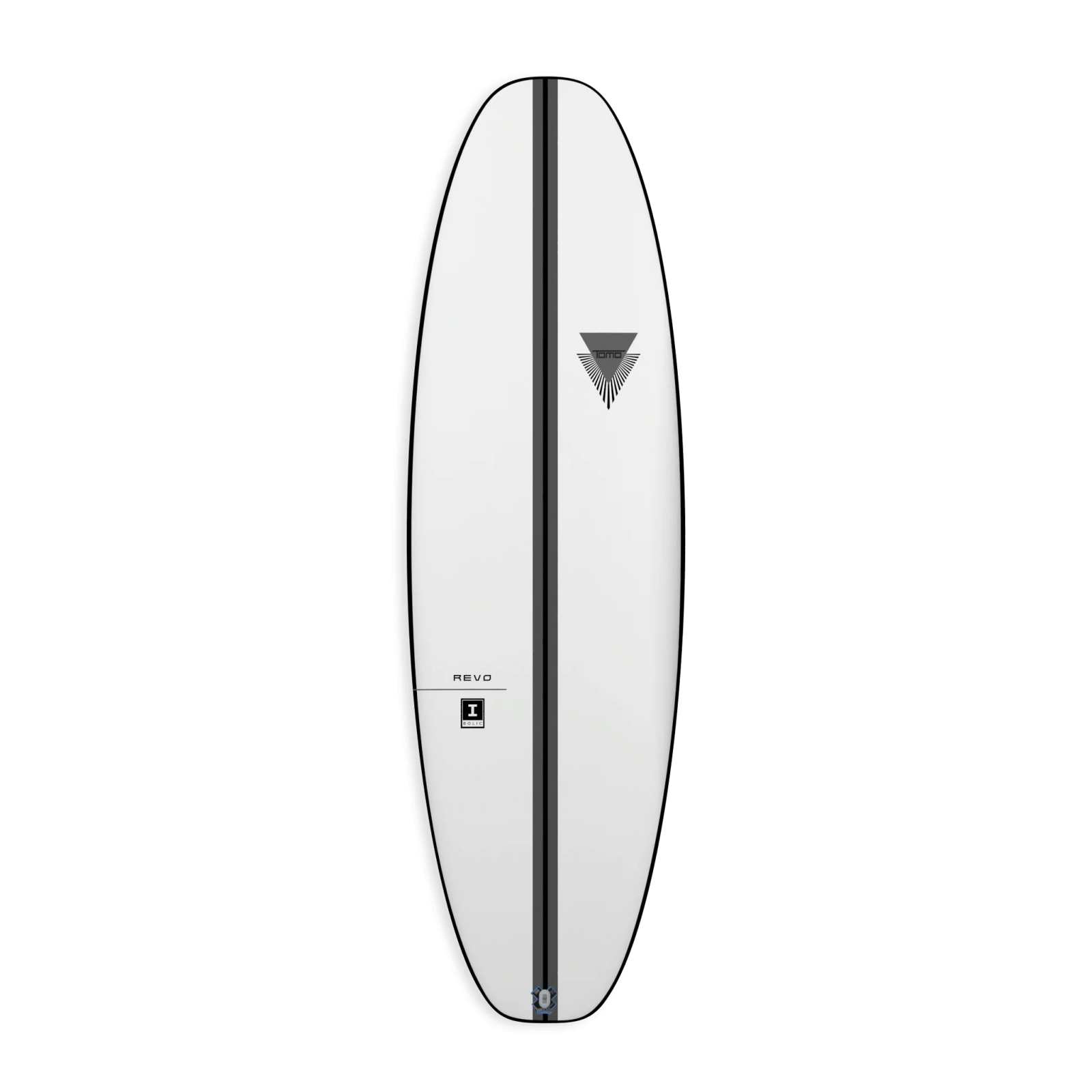 The REVO is the latest update to the now famous, TOMO EVO. Featuring Vee Quad Concave (VQC)The cutting edge in performance hull design'. Vee Quad Concave (VQC) combines the exceptional maneuverability and rail-to-rail transitions of a vee hull with the lift and response of quad concave to provide the most unique, high performance surfing experience we have ever offered! The higher lift-to-drag coefficient allows for easy wave catching and speedy transitions while maintaining a controlled feel attributed to the balanced 'rectangular' template of the Modern Planning Hull (MPH). The REVO has a more refined outline curve and a higher rocker to its predecessor, allowing this design to perform more radical lines closer to the pocket of the wave. A fantastic quad fin design as the "deep central spine' of the vee provides plenty of directional control. The design can still be ridden as a thruster, though it is recommended to use a smaller rear fin - or a 2+1 setup.
IBOLIC TECHNOLOGY
Patent Pending technology build into the core blank construction create preloaded structural flex together with structure strength and durability.
Fiber Reinforced I-Beam down center with Parabolic Rail Springers from nose to tail.
Three independent points for flex control and break resistance
I-Beam ensures firmness underfoot and unparalleled break strength
Two Parabolic Rail Springers enable flex and recoil during turns
I-BOLIC Technology is an engineering feat that builds performance into the core of your surfboard - no external carbon layups or heavy laminations needed.
A leap forward in surfboard manufacturing with an interplay of our favorite elements of LFT and Helium combined, elevated and enhanced to put The Future Under Your Feet.